With each season comes the chance to switch up our look. Whether it's our clothing, makeup style, or hair color, the weather can dictate a lot of what we do and what we want to try. Wintertime is one of our favorite times of year to experiment with an amazing hair color, and it's actually an amazing time to try something bold. We spoke to celebrity hairstylist Laurie Heaps, who broke down her color picks of the upcoming season, including sharing her three top hues to try this winter. If you want to learn more about what shades are popular, keep reading for more!
Winter's Top Hair Colors, According to a Celebrity Hairstylist
Trend #1: Rich Chocolate
Many celebrities have switched over to darker shades. Hailey Bieber is a great example of this, taking her signature color to what I like to call Rich Chocolate. For this trend, brunettes are going to be multidimensional – a beautiful combination of tones with subtle, lighter pieces throughout the hair. This dimension will focus on hair that is framing the face intertwined with toffee ends. If you are taking your hair from light to dark, oVertone has a beautiful selection of products to achieve a similar transformation. For a Rich Chocolate look, you can mix together their Chocolate Brown and Espresso Brown Coloring Conditioners. They also have a Golden Brown Coloring Conditioner to make it easy to go full brunette in less than 15 minutes.
Trend #2: Ice Queen
If you love a cool blonde, the Ice Queen is your go-to look of the season. This blonde is icy all over and especially bright and heavy around the hairline. When seeing your colorist for this, ask if your salon has Olaplex on hand. This will help protect your hair as you lift and lighten. Maintenance is also key for colors this cool. To remove any brassiness, I suggest using a purple shampoo and conditioner. I personally like the Olaplex No.4P Blonde Enhancer™ Toning Shampoo and then I also recommend oVertone's Purple Toning Conditioner.
Trend #3: Rooted Blondes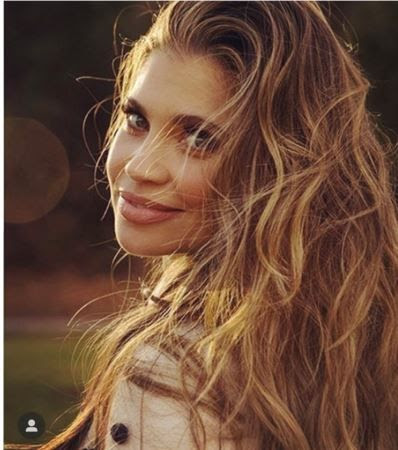 If you still have your summer blonde, this trend is a great way to bring your hue into hibernation mode. Now, you will see blondes with deeply smudged dark roots. However, you will still have highlights framing the face which is then mixed with a range of buttery golds and caramel edges.